30 Minute City Tour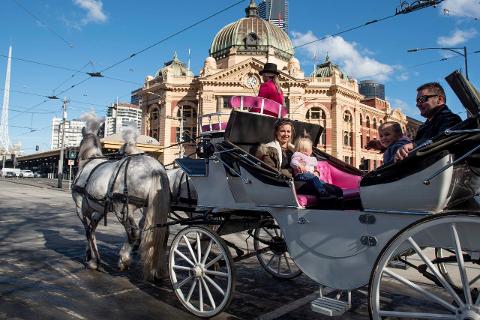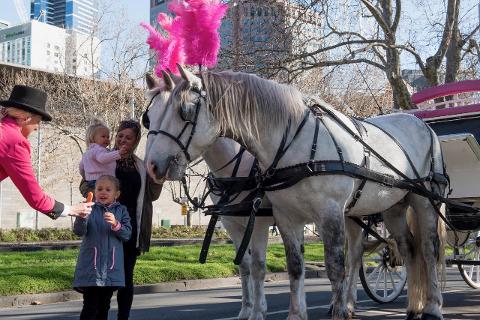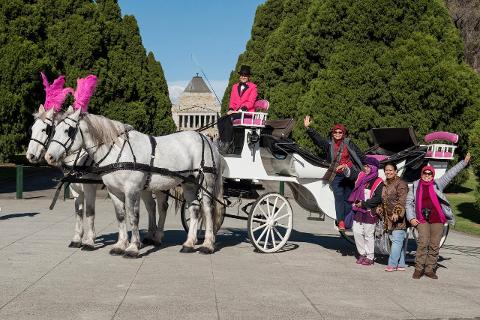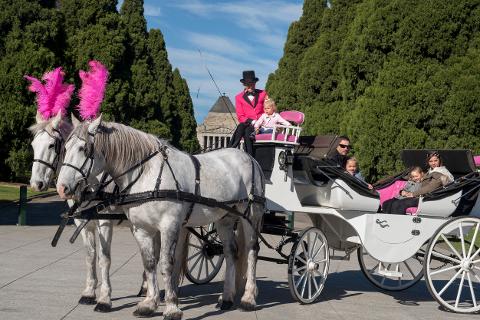 기간: 30 분 (대략)
위치: Melbourne, VIC
상품 코드: 30CIT
Our drivers are immaculately presented wearing the traditional coachman attire. After greeting your friendly driver you will get to meet their beautiful Percheron horses and give them a pat. You will board your comfortable carriage and set off to see magical sights of Melbourne. There are plenty of photo opportunities and we will stop to take some memorable photos along the way so its an experience you remember.

Some of the sights you will see on this 30 Minute City tour are:

Our Carriages can seat up to 8 people and we have blankets on board to make sure you are warm and comfortable.